A change of perspective – At the peak of his modeling career Michael Diehl decided to finally change sides from being in front of the camera to being behind it. Today Michael is a much demanded photographer.
One day the classical short hair was asked for, the next, a more sporty look but seldom without the designers stubble. He has that charming look, a smile – a laugh – a sexy wink… These looks were Michaels everyday life as a model. He was discovered working in a bank as a trainee and from there went straight to the big catwalks and advertising campaigns. For years Michael Diehl stood as a model in front of famous photographers lenses. These people saw their profession as a passion, who believed in perfection. Michael therefor had the chance to work with the best teachers in the world and he took this chance full handed. Photography did not come as a total surprise into his life. He has always been interested in "the view through the lens" and has always wanted to interpret his personal view of the world through his own photographs, a sensitivity for the whole picture, for the object and its details which then become his personal composition – this has always been his passion and after having spent about 15 years in front of the camera, Michael decided to take the challenge and brave the camera.
That is when he found his true vocation which would soon change his whole life. This new career allowed him to discover one of the most exciting places in the world – South Africa, this country at Africa`s most southern tip with its famous metropolis, the mother city of Cape Town. These beautiful areas turned out to be the perfect location for photographic productions, which is not surprising considering the breathtaking landscapes, the spectacular sunsets, the beautiful multi-cultural people and the exotic fauna which were the irresistible triggers of Michaels photography. He learnt to put the finishing touches to his technique working as an assistant for one of South Africas most famous photographers, Walter Ferrier, for years. Thanks to this collaboration and his own personal photographic talent, Michael developed his own unmistakable style. Many international projects for famous fashion magazines, fashion labels and catalogues followed.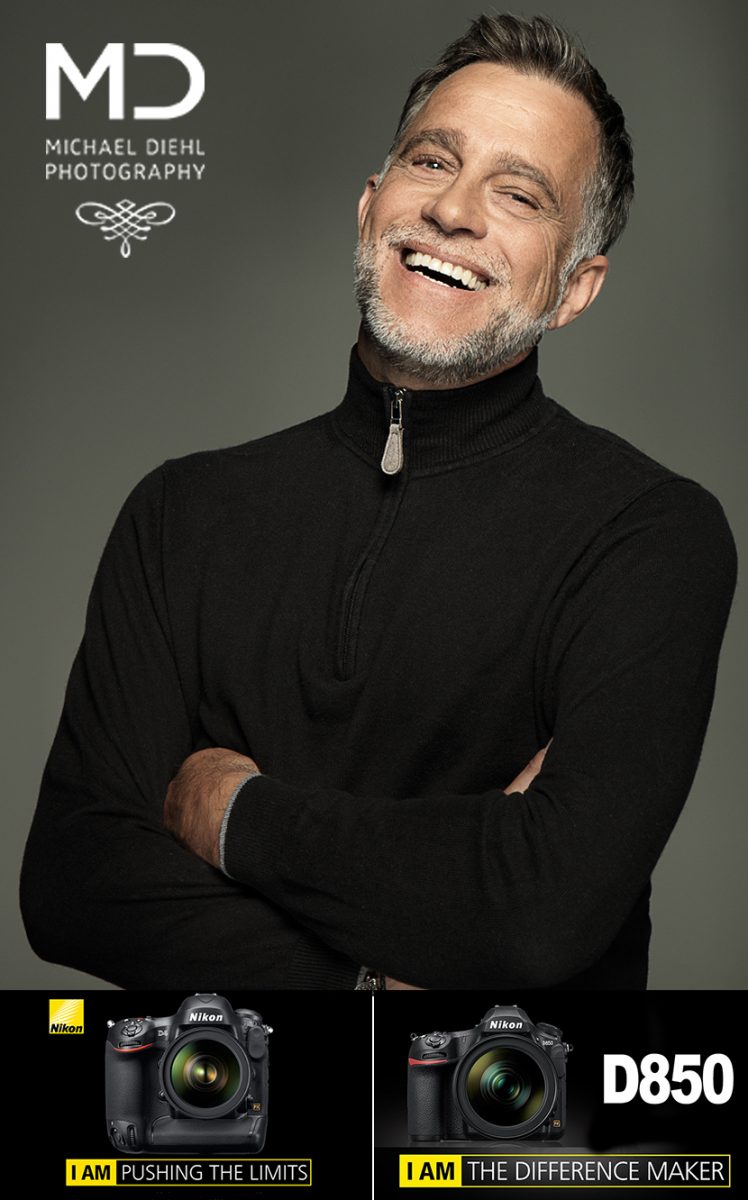 Cape Town has fascinated him till today. In 1998 he decided to ground his love to this country by moving to Cape town as a permanent resident during European winters. His professional pathway and the intercultural lifestyle in his 2nd home Cape Town have opened Michael`s eyes to a wider aspect of seeing the world. His interesting life has taught him to be tolerant, understanding to many different views and to adapt to different styles. All this enables Michael an extremely differentiated way of presentation, this can go as far as having a lion, cheetah or any other wild animal as "accessories" in front of
his lens. Then the fun starts.
If he`s not shooting in the South Africa or elsewhere in the world, then Michael is probably working in his own studio in Germany. Be it in South Africa
or in Germany, Michael can organize a complete production from the models, make-up, styling, the locations up to the catering, etc.. His large and representative studio in Germany is located in Esslingen, a town very close to Stuttgart. This town with its medieval centre is his second inspirational location, due to its being his native town. Here between the half-timbered houses and the vineyard covered slopes he also finds the creative inspiration
to fulfill his various clients` photographic wishes.
In the meantime Michael has made it as a photographer who can deal with any genre be it fashion, beauty, lifestyle, advertising, documentary or stills. Photography is an art which inspires and touches people. In Michael`s photography you will find a combination of elegance, trendy pep and erotic sensitive extravagance. He knows how to play with colour and has the right eye dealing with models and characters due to his years of working in
front of the camera. Michael knows how to get the model, or "just" the person in front of his camera to project the desired effect and message, be it
provocative, loving, sexy or shy.
One thing is for sure: Michael has the capacity of handling people kindly and respectfully, so as to create a warmhearted atmosphere and to ensure the maximum performance from each and every one of his team what you actually see in his pictures.